AC Maintenance, AC Tune-Up & Central Air Conditioning Maintenance

Naperville, IL, Downers Grove, IL, Lisle, IL, Aurora, IL, Geneva, IL & Oswego, IL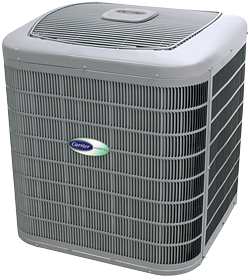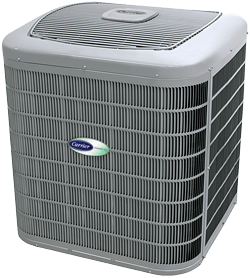 You might be tempted to forget all about your air conditioner during times of cooler temperatures. While cooling equipment is normally very reliable, without yearly service, you're living on borrowed time. There's simply no way your cooling unit can continue to answer your expectations without proactive maintenance. By ignoring the need for service, you aren't saving time or money. The cost of neglecting routine maintenance of your cooling system is paid through higher utility bills, more frequent repairs, reduced comfort, and polluted indoor air quality. When you trust the upkeep for your system to Energy Services Air Conditioning and Heating Company, we'll set up a maintenance agreement that ensures uninterrupted comfort and maximum value for your energy dollar.
Regularly changing air filters goes a long way in protecting the condition of your cooling equipment and the quality of the air you breathe, but doesn't guarantee ongoing performance or an ideal breathing environment. Mold, dust, and other allergens can accumulate in the inner workings, polluting the air stream every time conditioning is activated. Just because you can't see the insects, rotting animals, pollen, and mildew hidden deep inside your air conditioning unit, doesn't mean they aren't a threat to your health and the continued operation of your system. These contaminants block airflow, resulting in overworked motors, higher running costs, and harmful allergens in the home.
Cooling System Maintenance Oswego, IL | Air Conditioning Service Glen Ellyn, IL | Air Conditioning System Maintenance Bolingbrook, IL
Over months and years of service and sitting idle, dust, pollen, and mold will coat the fins of the cooling coil in the air handler. Particles stick very quickly to the surface due to the combination of closely spaced fins and condensate forming on the coil. As the evaporator coil becomes clogged, the airflow across the coil is restricted and cooling capacity is reduced. When the coil becomes overly blocked with debris, the coil will become so cold that the condensate on its surface freezes, causing damage to the air handler. This is an example of a costly repair that is easily prevented with regular cleaning performed by
Energy Services Air Conditioning and Heating Company
. In fact, when we perform yearly service, the majority of repairs are eliminated.
Schedule A/C Service
---
When it comes to annual maintenance for your cooling system, there is no exception to the rule. A neglected air conditioner costs far more to operate and provides less than optimum comfort. Without proactive measures taken by the professionals from Energy Services Air Conditioning and Heating Company, your cooling system will suffer from:
Excess energy consumption
More frequent, needless repairs
Shortened system service life
Higher utility bills
Elevated operational noise
Poor dehumidification
Degraded air quality
Voided warranty coverage
Decreased cooling capacity
Central Air Conditioning Maintenance ∴ Air Conditioner Maintenance ∴ Aurora, IL ∴ Lisle, IL ∴ Aurora, IL ∴ Bolingbrook, IL
The solution is simple, straightforward, and cost-effective. Contact Energy Services Air Conditioning and Heating Company at (630) 687-1383 and we'll set up a convenient maintenance plan to manage the condition and performance of your cooling system. Our members receive priority service, and are always guaranteed quick response, ahead of non-members. You will never pay premium rates for Emergency Service, no matter if you call us day or night, on a weekend, or even over a holiday. Our goal is to take the very best care of your comfort, home, and air conditioning system. Through conscientious maintenance, quality workmanship, and the highest level of professional service, you can forget about your cooling equipment and enjoy the refreshing satisfaction it consistently provides.
Air Conditioning System Maintenance

∴

Central AC Maintenance

∴

Cooling System Tune-Up

∴

Cooling System Maintenance

∴

Central Air Service ∴ Downers Grove, IL ∴ Aurora, IL ∴ Wheaton, IL