Whole Home Performance & Weatherization Service

Naperville, IL, Wheaton, IL, Glen Ellyn, IL, Geneva, IL, Aurora, IL & St. Charles, IL
Whole Home Performance & Weatherization Services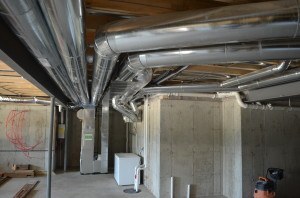 Your comfort matters. So does your pocketbook. That's why it's so important to pay close attention to your home's energy performance. After all, minor repair or maintenance needs can lead to serious losses in efficiency, which in turn leads to ever-rising utility bills. If you're interested in enjoying the best in comfort and savings, it might be time to consider having a home performance audit conducted and weatherizing trouble areas. When it comes to meeting your home's performance needs, it's essential that you work with highly trained, qualified professionals who can provide you with the advice and guidance you need to make great heating, cooling, and indoor air quality decisions.
Meeting Your Whole Home Performance & Weatherization Needs
At Energy Services Air Conditioning and Heating Company, we're proud to meet the home performance and weatherizing needs of residential customers throughout Chicago and the surrounding municipalities. We're dedicated to helping you understand how your home uses energy so that you can make the best decisions possible when it comes to managing your comfort. Our friendly, highly trained staff is here to help you understand what contributes to or detracts from your home's efficiency so that you can enjoy the best in comfort while cutting down on your utility bills.
The Best in Our Field
Taking care of your comfort needs while protecting your pocketbook means more than just evaluating your home's energy usage and suggesting efficiency-boosting improvements. It also means hiring the best technicians in the local area. At Energy Services, we make it our priority to hire technicians who hold North American Technician Excellence (NATE) certification. When you work with our NATE-certified techs, you can rest assured that your comfort and budget needs are being met by the most qualified professionals around.
Our Home Performance & Weatherization Services
Your home's efficiency can have a huge impact on your comfort and your bank account. We're here to help you make sure that you're getting the best performance possible out of your HVAC system by carefully evaluating how your home uses energy and helping you make efficiency-boosting improvements. Our home performance services have been specially tailored to the needs of local homeowners, so you can rest assured that we're providing you with insights that make sense for our climate.
Home Performance & Weatherizing Services
To best meet your whole home performance needs, we provide a wide variety of services designed to help you understand and improve home efficiency. We suggest beginning with a home energy audit to identify problem areas. To boost overall home efficiency we offer a wide variety of weatherization services including:
Insulation evaluation and improvement
Sealing around leaking windows and doors
Duct cleaning and sealing
Special guidance to boost the comfort and efficiency of second-story rooms and rooms over garages
At Energy Services, we're proud to provide the best in home performance services to customers throughout Chicago and the surrounding municipalities. If you'd like to explore your home's efficiency-improvement options, please call or drop by today to talk to our friendly, highly trained staff.
Weatherization Service

∴

Whole Home Performance ∴ Geneva, IL ∴ Aurora, IL ∴ Oswego, IL